Amazon Stores are a recent addition to Amazon Marketing Services that offer a great way to offer a branded experience for users to shop a brands products. These online stores leverage the trust and credibility of Amazon and services like Amazon Prime giving users an unbeatable quick path to purchase – and best of all it is free!
As it is a new offering it is a largely untapped resource. Amazon Stores help users navigate a brands products, learn more, find the product that is right for them and most importantly: buy your product.
Rather than investing thousands of dollars in a custom e-commerce website, or a Shopify/Squarespace store an Amazon Store for your brand might be the way to go. One store saw 22% more sales in product on their Amazon Store when compared to a custom designed landing page with e-commerce.
Amazon Stores remove the hassle of shipping, returns and payment methods – as this is already handled by the Amazon platform.
There is no coding or development associated with Amazon Stores – it is all done through their point-and-click Amazon Marketing Services (or AMS) back-end. Strategic thinking, UX and UI design are required for an effective store. Example Amazon Stores (all stores I have worked on): Listerine, Aveeno Baby, Rogaine, Clean & Clear.
This might all sound great but there are heavy limitations. Before you get too excited, the following are not possible:
Any kind of animation or interactive elements
External links to other sites, such as your website or social media
Customization to the menu (except for category and sub-category names)
The process
My process for creating an effective Amazon Store mirrors a web design process. Much like web design, I am breaking the path to completion into two tracks: UX and structure, and the UI and visual path (finished up with a simple upload step at the end).

Step 1: Architecture & Strategy
It is time to investigate what products your brand has on Amazon, and the big question is:
What products do you want in your Amazon Store?
"What products" might be the big question, but other information will provide powerful insights to drive design decisions:
Where will your traffic come from? (organic traffic to Amazon Stores is minimal so ad-spend nece)
What ad-campaigns will direct to your Amazon Store?
Who is your audience and what will they be looking for? Is the traffic you will be driving to the pages familiar with your products or will they need education and to be shown product details and benefits?
How do customers generally shop your brand? How can the products be categorized?
What behaviours are you aware of for your audience or customers (learned from your website, e-commerce, or other shopping behaviour)?
The more research and insights you obtain before you dive into designing and building your page will pay off throughout the process in saved time, and a more successful Amazon Store.
Step 2: Wireframe It!
It's time to start turning your ideas and insights into a wireframe. You can draw out wireframes by hand, or using something like UXPin or Sketch. I have found the more detailed the wireframes are the more time it will save throughout the rest of the process.
Example Amazon Store Wireframe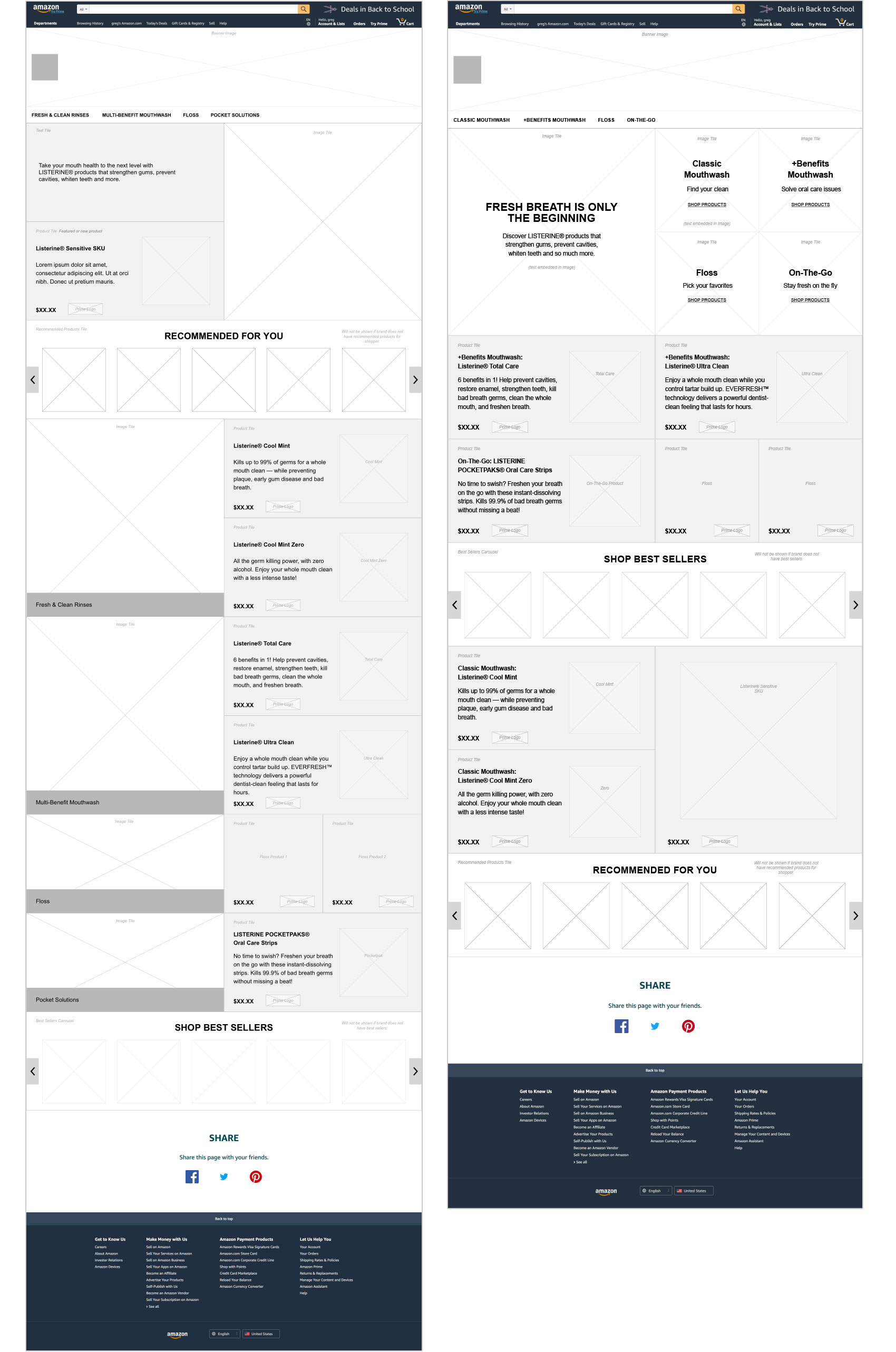 As with web design, it is not important that the wireframes look good. At this stage it is about organization of products and layout.
Think about how users will navigate your products – what will be the best way for them to shop to your products? If you have a variety of product types or over 16 products – you will want to categorize your products into category pages (and possibly even sub-categories).
The key to building your Amazon Store wireframe is to understand the limitations, structures, and tiles you can use. You must know the Amazon tiles inside-out, especially the "split sections" (as Amazon calls them). Amazon tiles are on the larger side so I tend to use lots of "split sections" (as Amazon calls them).
You can also start building out your wireframe directly in the AMS so you will not come across this problem, but I have found that more time-consuming overall and doesn't allow for as much creative freedom.
Amazon Store Split Sections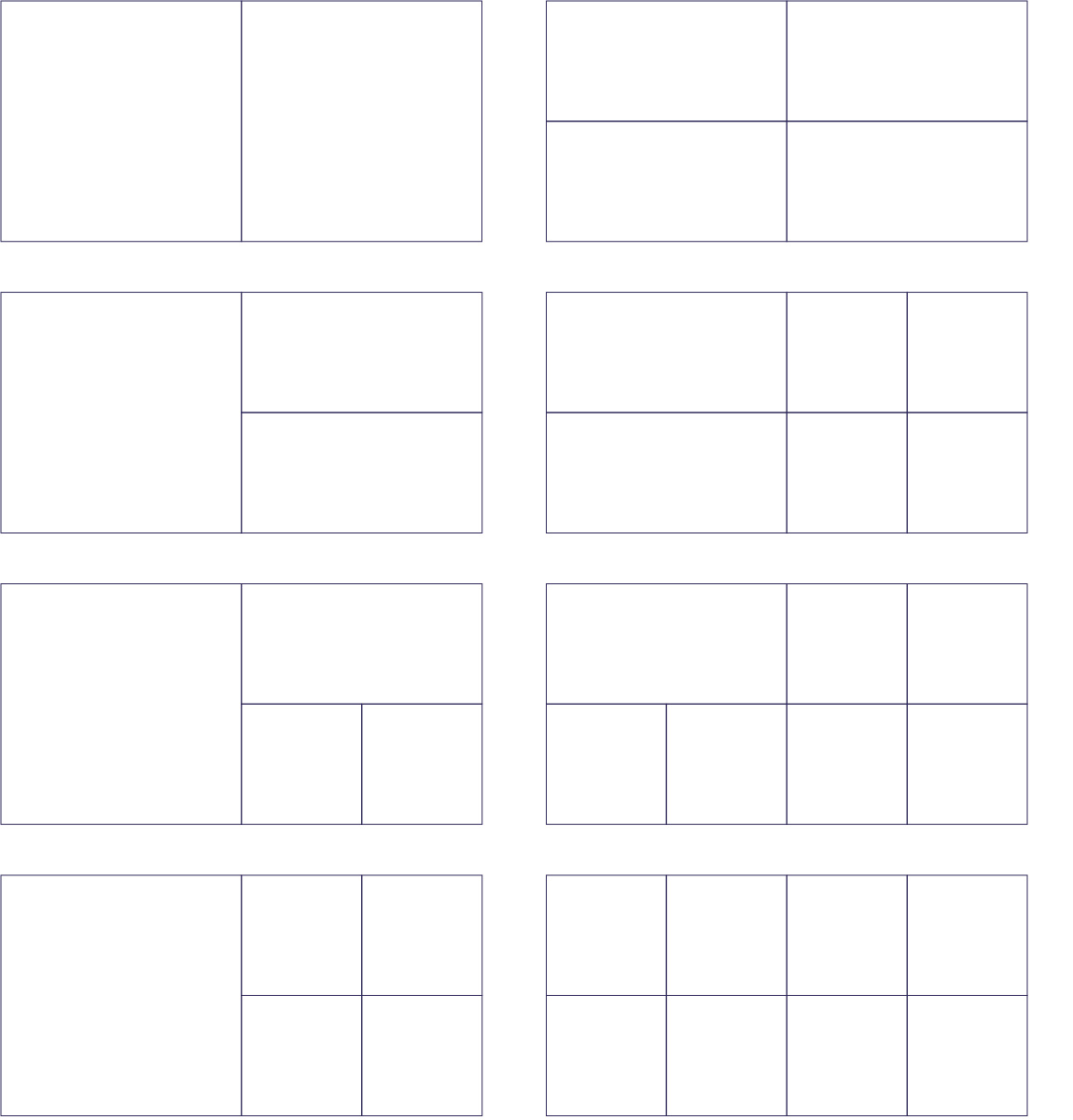 The options for split sections are not extensive. As examples, the following layouts are not possible: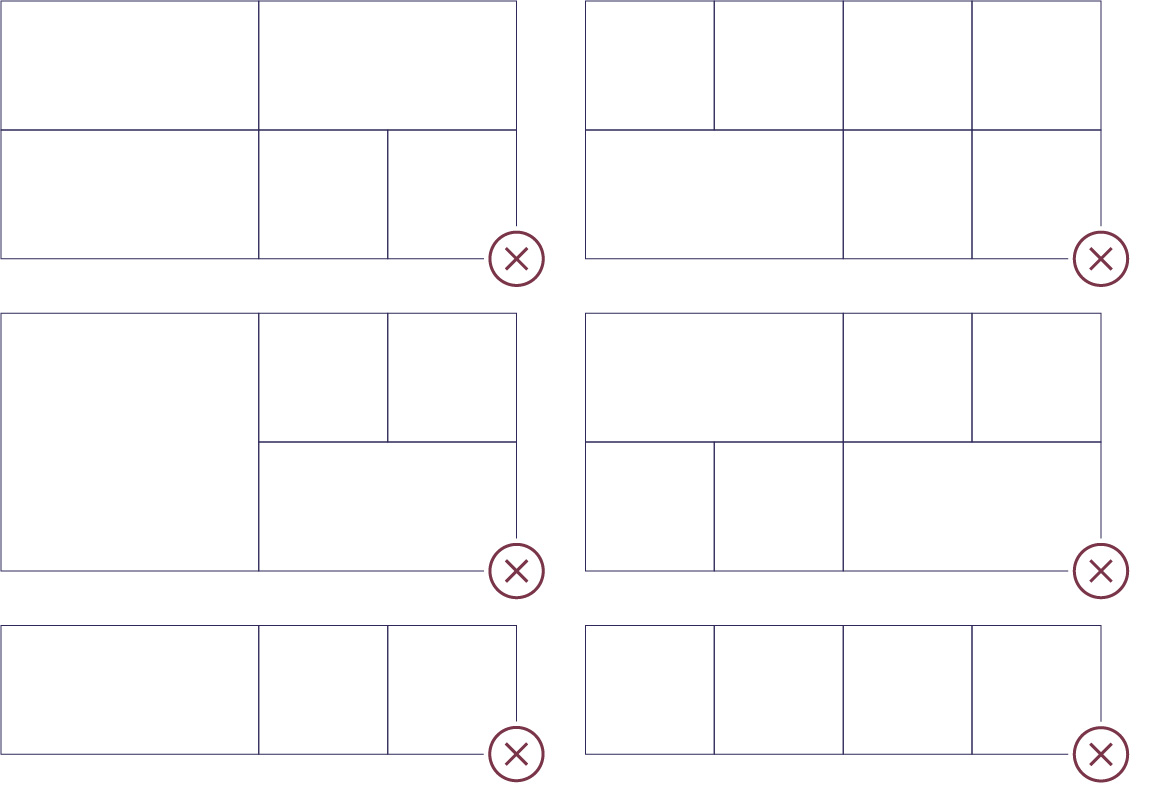 Step 3: UI Styling & Design
Time for the fun stuff. Styling the wireframes should be a breeze applying your brand over the structure you have created. Again, keep in mind the restrictions for the Amazon Store tiles you are using – Amazon's minimum text size requirements are the main concern at this stage.
This step I continue using Sketch or Photoshop as I find design software allows me to quickly and more comfortably make tweaks and changes – without having to re-upload, test and preview changes through the AMS.
Example Designed Layout of Amazon Store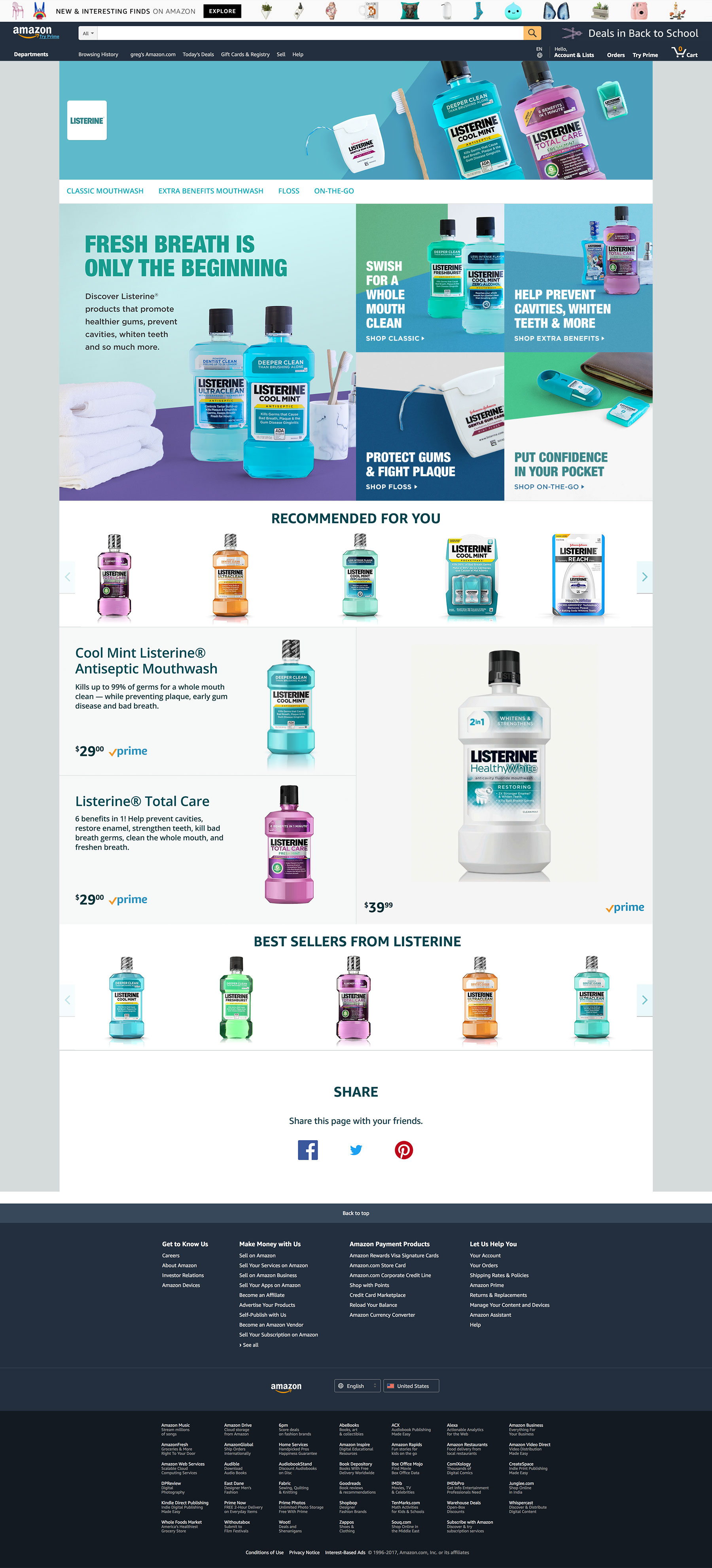 Step 4: Build It
Time to dive into the AMS and put your page together. If planned out well this is a seamless process of creating page structure, uploading assets and linking the products.
After you have built out your page, submitting to Amazon will take and estimated 72 hours before going live. Should there be any issues with your page, Amazon will let you know what needs to be resolved.
That was my simple process for creating an Amazon Store. Stay tuned over the next few weeks as I will be providing further insights on Amazon Stores on this blog.
Want to know more?
Find this useful? Share it!